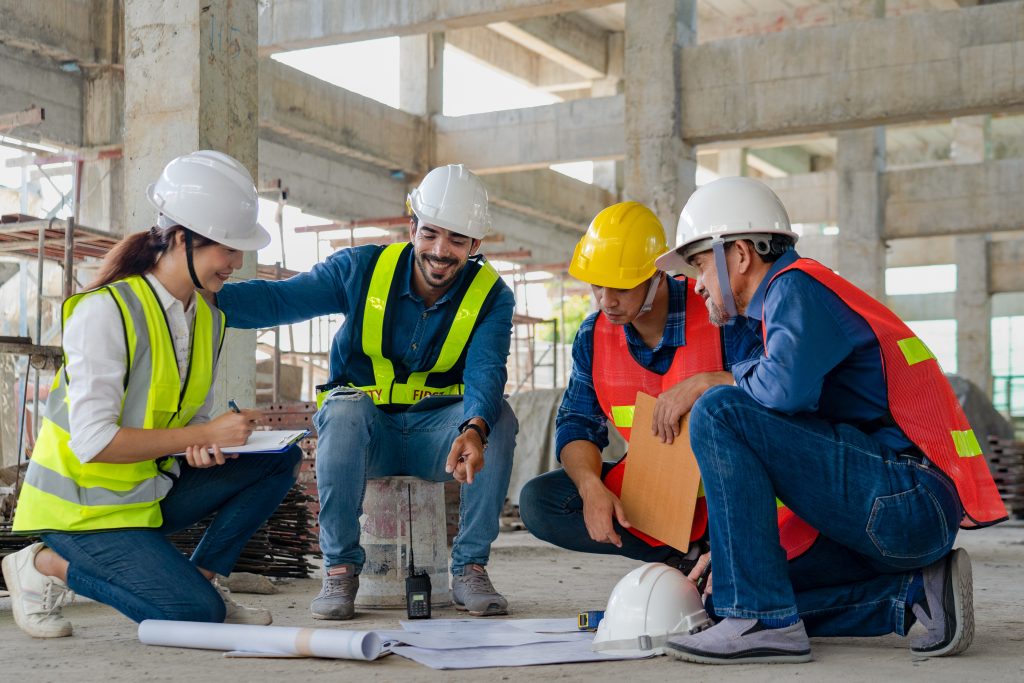 Before any construction project can get underway, the site must be prepared by professionals to ensure that it is safe to work on and ready to use. Failure to carry out the basic and essential site clearance and preparation steps can result in workforce delays, hindering building permits and damage to the overall plan for the project.
So what goes into the site preparation process? Read our ultimate guide to site preparation below.
What Is Construction Site Preparation?
Site preparation, or site clearance as it is more commonly referred to, is essentially going back to the drawing board. It is a fundamental part of the construction process and involves the removal of waste to ensure that an area or stretch of land is free from any hazards and that the work can start from a blank canvas – before preparing the land for its desired use.
Further Reading: Site Clearance: What Do You Need To Know
What Does The Process Involve?
The use of specialist heavy machinery

A skilled team with the expertise and knowledge of operating the required equipment

The means to legally dispose of the waste
Step By Step Guide To Construction Site Preparation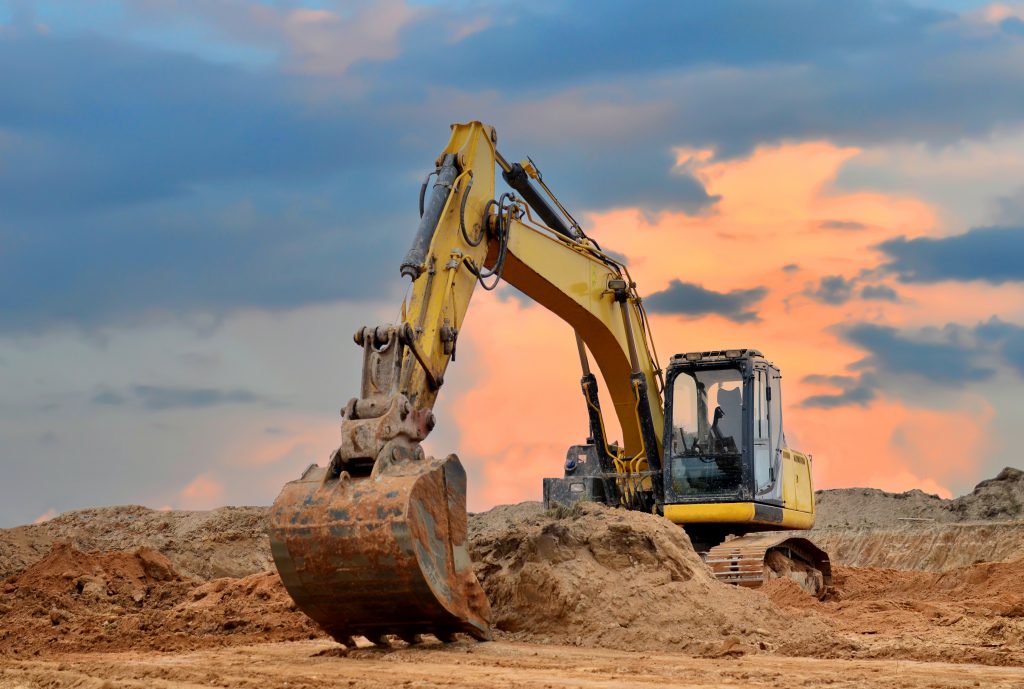 1. Conduct A Site Investigation Survey 
An essential step to preparing for a construction project is to have the site in question surveyed in great detail, to outline where is safe to build and why.
Having a professional survey is a requirement to any construction project and never an option, to ensure that all of the correct steps have been taken and the workforce are aware of the land they are working with. A site investigation survey is essentially your construction plans brought to life through the inspection of the land to determine whether the plan can go ahead or if there are any significant changes that must be made.
There are three types of surveys that can be carried out on your site, depending on the work planned ahead:
R&D Survey – An R&D survey is known as a Refurbishment and Demolition survey, which is necessary when an entire / or part of a building is to be refurbished, demolished, removed or dismantled. An R&D survey can be intrusive and therefore should only be carried out when demolition work is planned to go ahead. The report you will receive can detect any traces of asbestos, a full list of all areas thoroughly inspected along with plans and conclusions to ensure that the project goes ahead as streamlined and safe as possible.
Dilapidation Survey – A Dilapidation survey is performed to assess the condition of a building, structure or property. It will indicate any damage or future concerns to the existing condition or structure of a building, structure or property. The Surveyor's skills and knowledge will also help the Demolition Contractor to derive a method and sequence that is safe and effective to commence.
Top Tip: If you are a new owner to a site or area of land, a Dilapidation survey can help to provide you with an insight to any maintenance work that may or may not have ever been carried out prior to you taking over the lease or ownership.
Further Reading: To read more about the different types of essential surveys that are required prior to construction, click here to read: How To Prepare For Demolition.
2. Site Clearance 
Following your initial site survey, you can then prepare any land for construction by clearing the site to a graded condition. This can involve the demolition of buildings, the removal of underground infrastructure, harmful soils, rubble and materials. Essentially this provides a blank canvas for the next phase of construction to commence safely and efficiently when the time is right. 
3. Assess The Waste / Materials
Site clearance and demolition works can generate a lot of waste, but in many cases, that waste can be re-used further down the line or on a different project. Here at Thompsons of Prudhoe, we are proud of our 97%+ recycle rate in being the North East's leading construction specialists with our environmental foot forward.
4. Designing Your Construction Site From The Bottom Up 
Once the land is cleared and the foundations have been tested, you can begin to design your site plan from the bottom up. This is a vital step before any construction work can commence, as it is important to record exactly what is underground for future reference. This can be anything from septic tanks, to pipes and essential fixtures that set the site up for its main function.
Your site plan will also indicate access roads for construction vehicles, temporary storage space for materials and equipment and health and safety signs.
Contact Thompsons Today
You should always seek professional, skilled support throughout any stage of a construction project. With our advice and leading services, we can assist you to ensure that the work is completed in the safest manner and to the highest possible quality. Our specialist team withholds a fantastic reputation when it comes to completing demolition and earthworks within the North East and nationwide. Give us a call today to discuss the details of your project and to work with Thompsons of Prudhoe.