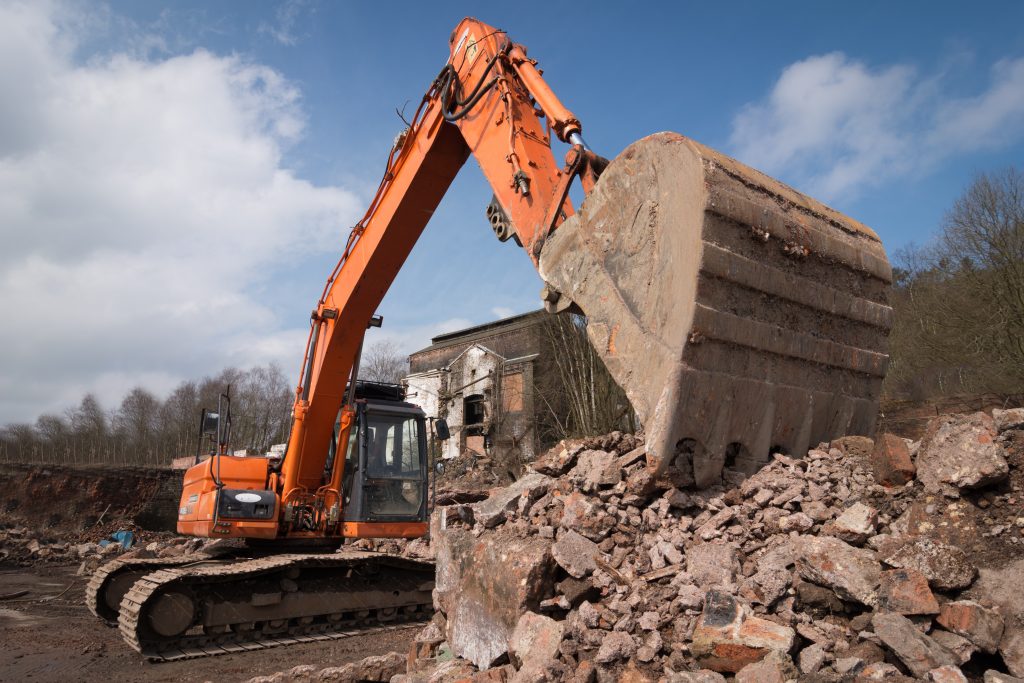 As you embark on any construction project, there are many different tasks required before you even think of the building something new. Many of these tasks may require the skill set and knowledge of various different specialists – but wouldn't it be great if you could source just ONE company to be your one-stop-shop throughout the entire project? Well with Thompsons of Prudhoe, you can.
Here at Thompsons of Prudhoe, we are able to offer a fully comprehensive Site Clearance and Reclamation service no matter how big or small your land may be or project in question. Our extensive knowledge and practical experience of waste management have been developed for over 73 years now, putting us in good stead for helping our clients clear, reclaim and remediate any site to prepare it for its desired use.
But what exactly is Site Clearance? And what is the purpose of site clearence?
What is Site Clearance In Construction?
Site clearance is essentially going back to the drawing board. It involves the removal of waste to ensure that an area or stretch of land is free from any hazards and starting from a blank canvas – before preparing the land for its desired use.
The process of site clearance is the use of specialist heavy machinery, a skilled team with the expertise and knowledge of operating the required equipment and the means to legally dispose of the waste.
Here at Thompsons of Prudhoe, our team are fully licensed by the HSE to remove and dispose of all types of asbestos, hydrocarbon, chemical and knotweed contamination.  
What is the purpose of Site Clearance?
The sole purpose of Site Clearance in construction, demolition and decommissioning jobs is to clear the land of any existing buildings, debris or waste. It also involves clearing the surface layer of topsoil – which is necessary to remove as it cannot be built on. It can also contain chemicals within the topsoil leading to plant growth, which could affect new structures over time.
It is important to note that here at Thompsons of Prudhoe, we are fully aware of the impact that the work we carry out can have on the environment. Therefore due to our strict waste segregation and disposal, we have a 97%+ recycling rate and all brick, concrete and mixed soil materials will be processed into recycled materials meeting the specification as required by the client or another construction project within the area.
Once a site has been successfully cleared, it can reach its next stage of preparation before moving into construction.
What is the importance of a Site Clearance in construction?
When undergoing any type of construction work, not just Site Clearance, it is vitally important that you know what you are doing and you are skilled to operate the equipment and machinery needed.
Not only is it important for safety reasons but clearing a site correctly and effectively is also a task that will reward efficiency, saving time for the next steps to be followed in the project. Undertaking the task untrained could lead to serious injuries, mistakes and significant delays to the construction stage further down the line.
This means that it is always best to hire a professional company like ours here at Thompson of Prudhoe to take care of the project on your behalf and minimise any disruption to the surrounding area/community, dispose of your waste lawfully and to keep your overall costs down.
What does the process of Site Clearance include?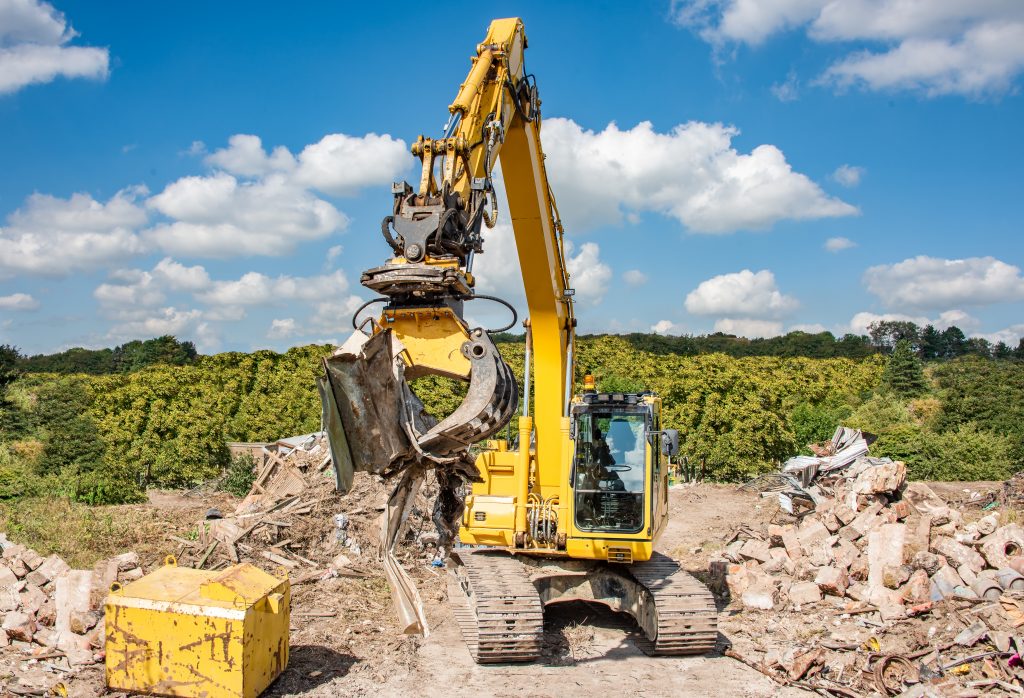 Before we begin any Construction Site Clearance work, here at Thompsons of Prudhoe we have an experienced, long served and loyal team who will assess the Site Conditions and produce a series of Project Documents that will help to identify the following;
Key Project Risks and Mitigating Actions

Existing Ground Conditions

The most efficient and effective methods of carrying out the work

Waste Disposal Routes in accordance with the Waste Hierarchy

Understand the potential effects on the environment and how to handle them correctly

Stakeholder Engagement, Regulatory Constraints, Permits and Licenses required
The Site Clearance can then commence following the cautious steps mentioned above.
The legal requirements involved with Site Clearance in construction, demolition and decommissioning
Choosing a household name like Thompsons of Prudhoe provides you with the utmost reassurance that you have a skilled, professional team with a collective wealthy history exceeding 73 years on your hands. It's needless to say – you don't need to worry about a thing!
We are fully licensed by the HSE to handle, remove and dispose of waste, sending it to a fully licensed hazardous waste landfill, including:
Inert

Non-hazardous

Liquid

Heavy and bulky

Asbestos-containing materials

Hazardous soils

Industrial waste
Get in touch today…
If you are on the search for a one-stop-shop company then you have come to the right place. Get in touch with our team at Thompsons today to discuss your project in one of three ways.
Simply submit a contact form over on our website, give us a call on +44(0)1661 832 422 or email us at info@thompsonsofprudhoe.com.