CLIENT: Your Homes Newcastle (Titan House)
PROJECT: Demolition, WEEE Removal and Asbestos Removal
The project comprised of the demolition Titan House, a former residential tower blocks (16 storey) of reinforced concrete construction. Thompsons were appointed as Principal Contractor by Your Homes Newcastle to undertake this project. The main services provided during this project were demolition services, asbestos removal services and other associated works.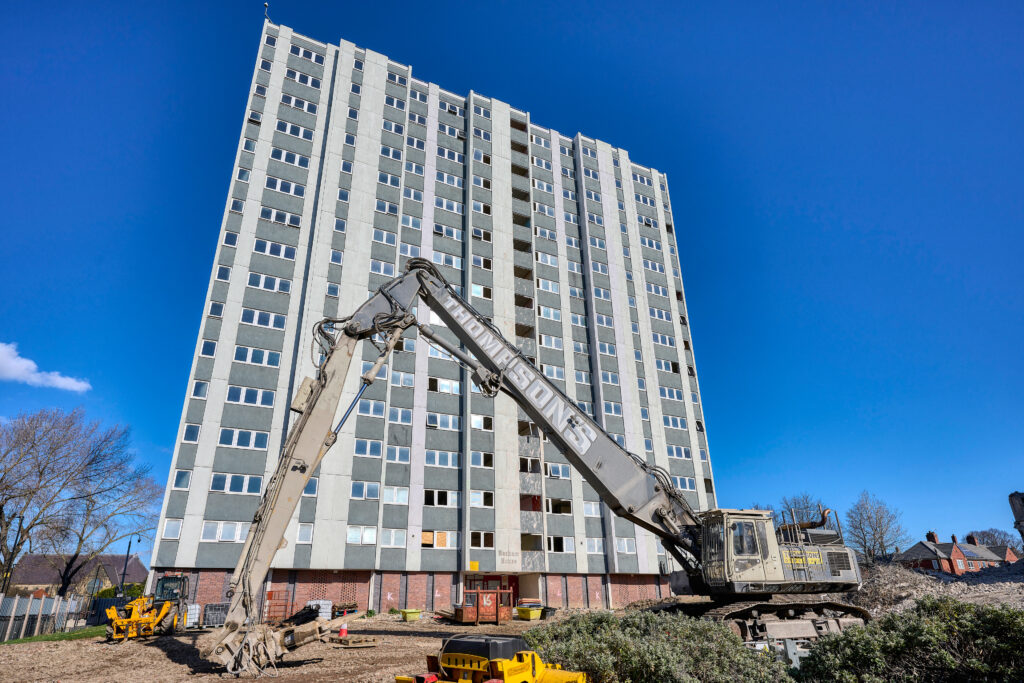 On completion of preparatory works (internal soft strip, WEEE removal and asbestos removal) the block was demolished by mechanical means, using a Liebherr 984 ultra-high reach 360o demolition spec excavator machine.  The machine, along with its Operator was hired from Dem-Master Ltd.  As is the case with all of Thompsons' demolition projects, the demolition took place under the direction and control of Thompsons Demolition Site Manager and his banksman support team.  An additional series of excavator machines assisted in the processing, sorting and segregation of the demolition arisings.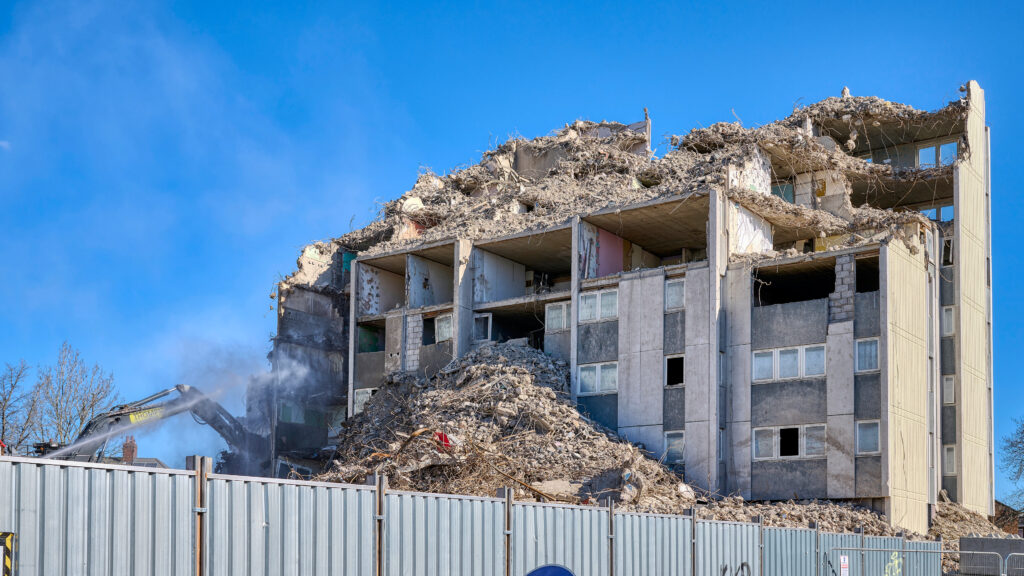 Prior to commencement of works, Thompsons in-house Structural Engineer undertook structural investigation of the existing design of all buildings and structures as necessary to enable the works that were carried out safely and to specification.  A demolition commentary was prepared, which was used to prepare this Method Statement:
All demolitions will comply with BS6187:2011 Code of Practice for Demolition Operations, the National Federation of Demolition Contractors "High Reach Demolition Rig Guidance Notes" and "Demolition Screening DRAFT Guidance".
All works were undertaken within a designed demolition exclusions zone and adhering to pre-planned sequencing to ensure the safety of site personnel, the public and all local stakeholders and to reduce dust, noise and vibration to a minimum.
Take a look at some of our other projects:
Elementis Chromium, Eaglescliffe