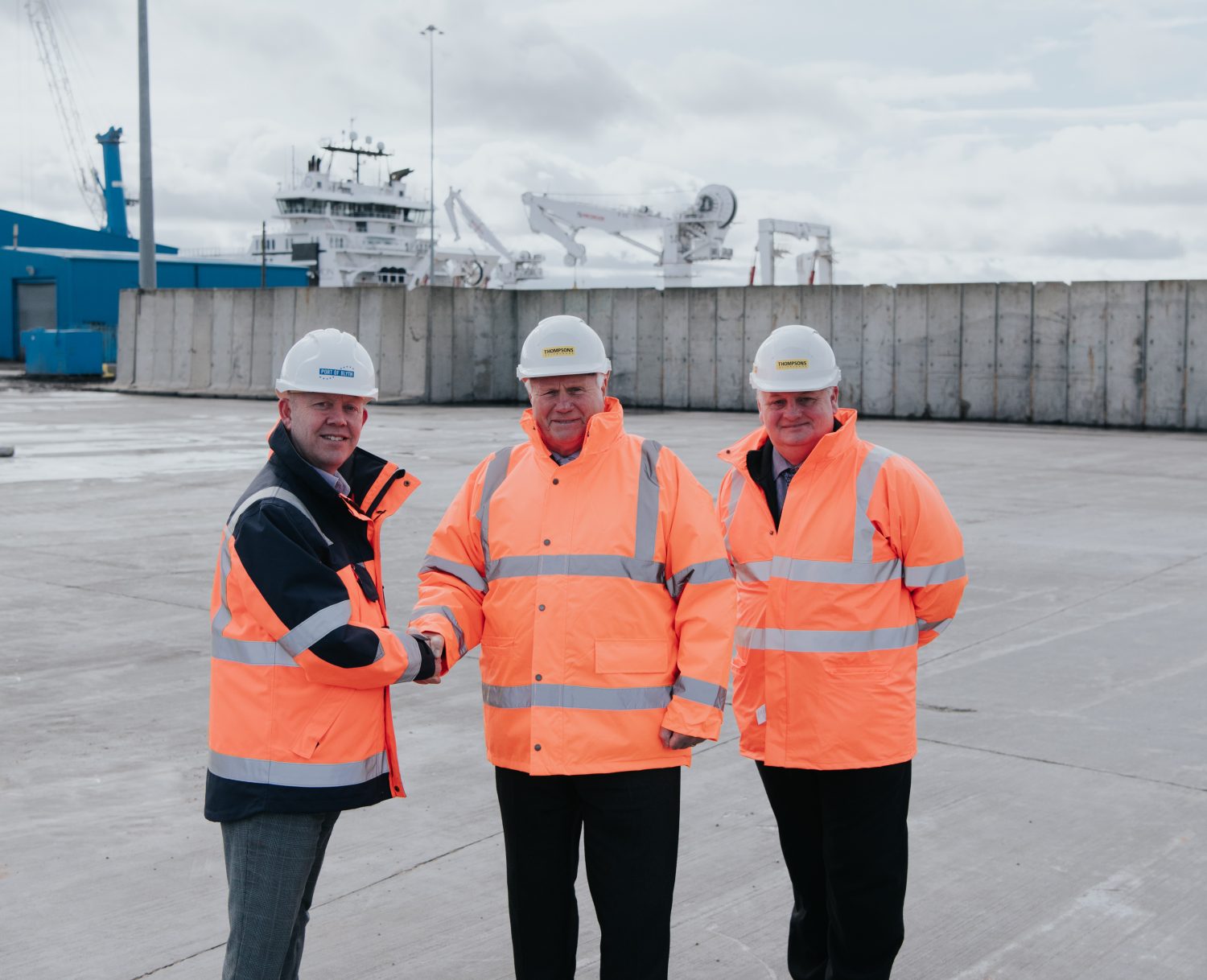 Thompsons of Prudhoe are proud to announce that we have formed a Partnership with the Port of Blyth to provide enhanced Decommissioning Capabilities to support the Onshore Decommissioning Sector.
Strategically located on the UK's east coast, the facility offers a common-user 2.3ha designated site handling up to 50,000 tonnes of materials per year including NORM and is well placed to serve all sectors, in particular Central and Southern North Sea.
An initial investment from the partnership of up to £1m will allow further expansion to the existing site facilities.
Martin Lawlor, Chief Executive of Port of Blyth, said: "We are delighted to announce this partnership with Thompsons of Prudhoe, a recognised and well-respected operator within the sector. We now have the capacity and capability to attract an increasing number of major decommissioning projects to Blyth."
John Thompson Snr MBE, Chairman of Thompsons of Prudhoe said: "With the Port of Blyth being one of the UK's major offshore energy hubs and having seen them develop their decom offering over the last couple of years, Thompsons of Prudhoe are looking forward to a productive partnership. This is a natural progression for us having previously decommissioned a number of significant onshore facilities and refineries on behalf of some of the world's leading oil and gas operators."
Expansion works will commence immediately with the existing facility remaining open for business throughout.
For further information, please do not hesitate in contacting us at info@thompsonsofprudhoe.com or Tel: 01661 832 422.